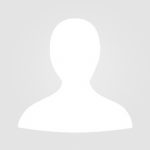 Michael W. Boyd, CEBS
Chairman and CEO
Mike has nearly 30 years of experience in the employee benefits industry, specializing in risk management advisory services for the design, implementation, administration, and management of employee benefit programs.
As Chairman and CEO, Mike is responsible for overseeing the strategic operations and business activities of Mockenhaupt Benefits Group. He also serves as the Executive Director for Municipal Benefits Services, a self-insured trust representing nearly 300 municipalities in the Commonwealth of Pennsylvania.
phone (412) 246-2520
e-mail Michael.Boyd@MBGbenefits.com